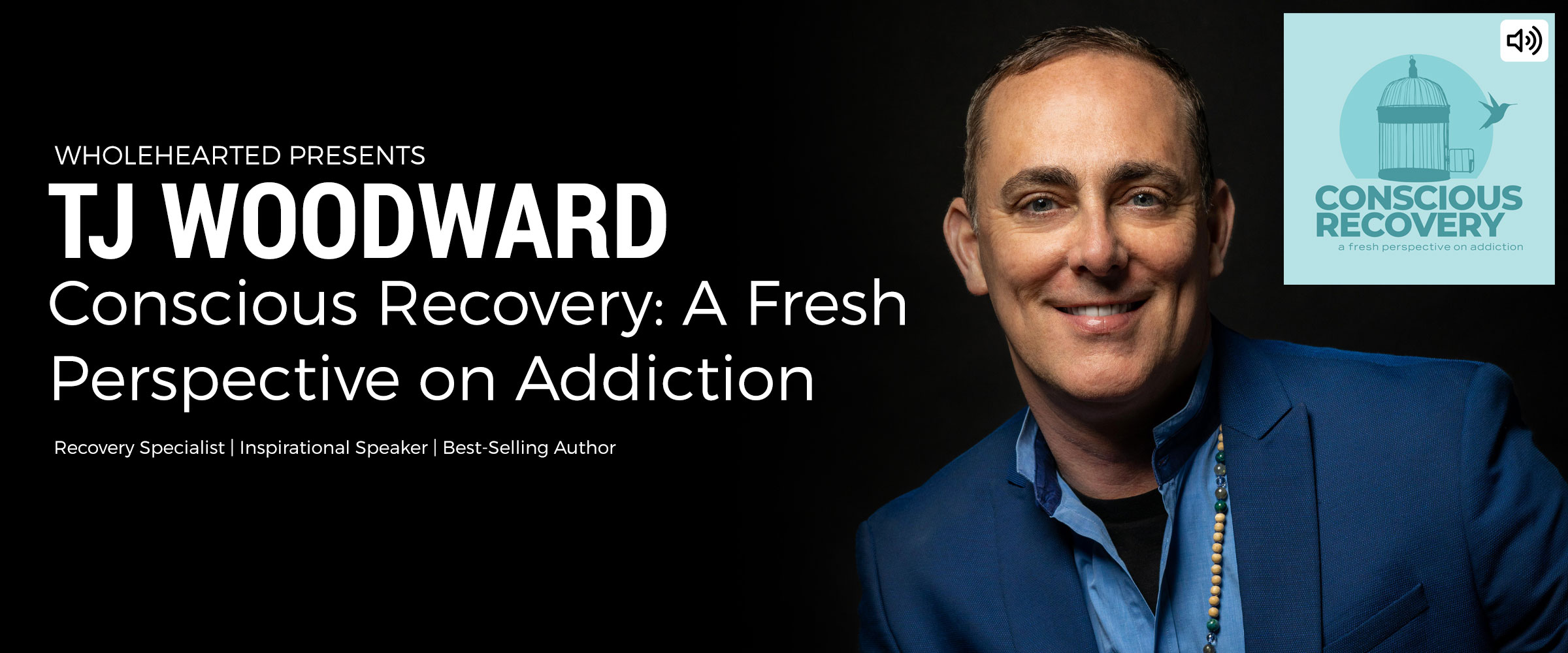 Description
Sign Up Now to Save 75%! Reg Price $199 / year.
The purpose of the Conscious Recovery Experience is to offer a spiritual perspective that can assist you in addressing the underlying root causes of your addictive behaviors. It is intended to enhance any program, therapy, or other support system in which you are currently engaged. Its aim is not to provide definitive answers, but to introduce questions that can assist you in accessing your own inner wisdom and rediscover your true nature. You are your own best teacher, and you hold the key to ending your own suffering. Conscious Recovery can assist you in deepening your understanding of addiction, provide you a roadmap toward liberation, and offer tools to assist you in living your most dynamic and connected life.
Publisher

Wholehearted.org

Product Type

Experience

Audience

Recovery, Personal Growth, Self Help
C.E. Info

N/A

Recognized By

N/A
Video
12+ Hours
New Video Lessons Every Month
Course Objectives
Join TJ Woodward as he leads us through an in-depth exploration of ourselves, our lived experiences, and how those experiences have affected us and helped to shape how we experience the world.
Through video, written, and experiential activities, TJ guides us at our own pace to learn about ourselves and gain a deeper insight of our own, personal pathway to recovery, finding our inner Essential Self that is whole and perfect. By understanding how we developed our current view of the world, we begin to change our perspective, find renewed hope, and learn to find the empowerment and inner wisdom and worthiness we were born with, which helps us make permanent change in our relationship with ourselves, enabling us to live free of drugs and alcohol.
TJ's Conscious Recovery helps us see what works in our day-to-day lives and what doesn't, helps us learn to love and believe in ourselves and to understand why we make the choices we do… and then, to learn to make different, more effective choices. Once we begin to understand how our unresolved traumas and disconnection from our personal connections with spirit, and challenges with our core self-beliefs stand in the way, we learn to create safety by "getting unstuck", cultivating new ways of relating, and developing more effective, trustworthy, and enriching connections with others.
Once we begin to rekindle connection to our deeper selves, TJ guides us through a process of discovering our purpose, awakening to our core worthiness, and bringing us a greater sense of joy and connection in our every day lives, eliminating the need for drugs or other external means of numbing our true selves.
This experience is intended to be worked through slowly, and our encouragement is that you take your time in completing the processes and journaling questions. You may also notice certain concepts repeating throughout the process. This is intentional. This repetition will allow these concepts and practices to be understood and integrated from different levels of awareness as you progress and shift the trajectory of your recovery.
The Conscious Recovery Experience includes access to a comprehensive plan for personal growth and success that includes hours of video and dozens of self-guided activities that have been extensively tested and refined over the past 20 years. Through the step-by-step activities, you will grow in your understanding and self-awareness and connection to your Essential Self. In early 2020, we will be adding access to regular video and written blog updates from TJ to further add strategies and tools to your arsenal of self-help techniques, along with an online community especially created and curated for individuals participating in the Conscious Recovery community.
Join us today to begin your new life journey!
Through this experience, you will:
Understand what trauma is and how it affects us
Learn to identify your own trauma(s)
Understand spiritual disconnection
Understand shame and its negative effects
Learn practical strategies for cultivating safety
Learn about and understand core false beliefs
Identify places where you are "stuck" and how to get "unstuck"
Understand the importance of gratitude and gratitude practices
Learn practical strategies to find your purpose
Learn to let go of ineffective thoughts, practices, and behaviors
Develop your own personal "toolbox" of effective strategies to achieve and maintain effective recovery