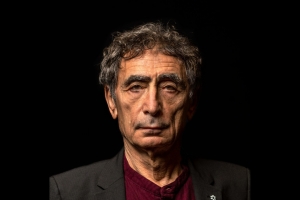 Gabor Maté
Best Selling Author | Renowned Addiction Expert
Childhood Development Expert | AD(H)D Expert
Medical Doctor
Gabor Maté MD is an author, speaker and thought leader in the fields of addiction and trauma, well known for his research into the connection between mind and body health, and for his innovative approaches to treatment. Notably, he worked with patients challenged by drug addiction, mental illness and HIV in Vancouver's Downtown Eastside for over a decade. Throughout his career, he has been a passionate advocate for social change in the prevention and treatment of addiction.
Gabor is an international speaker and bestselling Canadian author whose books have sold over 400,000 copies in his own country and over 300,000 in the U.S. Between them, his four books have been published in twenty-five countries, on five continents.
In 2011 Gabor retired from over three decades of medical work that ranged from family practice to palliative care, addiction medicine, and psychotherapy, in order to focus on writing, teaching, and public conversations aimed at  changing how we view addiction.   In July, 2018 he was awarded his country's highest civilian distinction, the Order of Canada, for his pioneering medical work and writing.
His most recent book, In The Realm of Hungry Ghosts, winner of the Hubert Evans Prize for literary non-fiction, was a #1 national bestseller in Canada and has enjoyed acclaim and strong sales in the U.S. Widely appreciated by lay readers, it is used in addiction courses throughout North America and was chosen "common book of the year" for health care students at the University of Washington.
Gabor is Adjunct Professor in the Faculty of Criminology at Simon Fraser University. He is the recipient of an honorary degree from the University of Northern British Columbia and of an Outstanding Alumnus Award from Simon Fraser University.