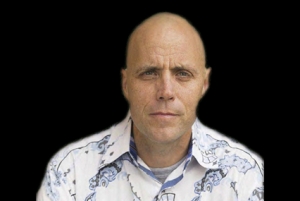 Jon Daily
Adolescent Addiction Specialist
LCSW, CADAC II
Jon Daily, LCSW, CADC II was passionate about helping others break free from chemical dependency and their addiction to intoxication. His dedication to this cause was rooted from his own early addiction, which led to time in California Youth Authorities, group home placements, and destructive relational patterns.
Jon was in recovery for over 20 years and committed himself to helping others reach the same success. Over 10 years ago he opened Recovery Happens Counseling Services, an outpatient drug and substance abuse treatment center, which specializes in both adolescent and adult treatment.  
Early in his clinical practice, Jon recognized that the existing literature on substance abuse treatment had little detail specific to treatment of adolescent clients. Additionally, Jon recognized many factors that pose unique challenges to effective treatment of adolescent clients, and he began identifying specific strategies and methods that allowed him greater success in reaching adolescent clients.  Between his clinical experience, and his a thirst for cutting-edge knowledge in the field, Jon spent years identifying factors that conventional treatments did not consider in working with adolescents, and devised strategies and techniques to enable him to reach a deeper level of empathic attunement with his adolescent clients, enabling him to achieve a high rate of success in helping these clients attain and maintain long-term recovery. 
Jon also worked closely with a number of local school systems to develop strategies with teachers, staff, and administrators to identify at-risk adolescents early on in their drug use, recognizing the far more rapid rate at which addiction develops in adolescents.  Through this work, Jon was able to develop a series of structured intervention processes intended to involve the student and family members early in the process, to identify the issues and get the student (and family) help early, making it more likely that the adolescent's addictive behaviors could be arrested before causing more severe and long-lasting harm.
As his practice grew, Jon cultivated a talented team of mental health and addiction professionals, and trained his staff using the tools and techniques he had developed.  Jon also taught at University of San Francisco and regularly presented clinical trainings for other SUD and mental health professionals. 
His advocacy in the community, as well as policy work has brought him to the front lines of this work. He was the recipient of many awards including: Harold Cole Award, Miracle Award, Sacramento Valley Psychological Association Community Award, The Piece of the Puzzle Award, and the CCAPP VIP Award.
In 2010 Jon was diagnosed with terminal brain cancer and given 18 months to live. His commitment to health and wellness exceeded every doctor's expectations, and Jon continued to work full time for more than five years beyond his "terminal" diagnosis, teaching, lecturing, giving many public presentations and clinical trainings. Even after he was diagnosed with a recurrence of his cancer in early 2017,  Jon continued to work, teach, and train, up to just two months before his untimely passing in October of 2017. Although Jon lost his battle with cancer, he won the war over his addiction.
Jon's desire was that his work would continue on through Recovery Happens Counseling Services, and all casualties in America's war on drugs would find healing, peace, and wellness – just as he did.  We at Wholehearted are honored and proud to have been able to work with Jon in the two years prior to his death, developing clinical materials to help continue to make his legacy available to the world.