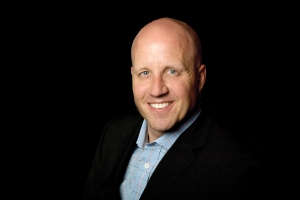 Mark Lundholm
Comedian | Playwright | Actor | Speaker | Addict
Mark Lundholm is a comedian, author, mentor, sponsor, father, and ex-husband. He has been performing stand-up comedy focused on the challenges, struggles, and experiences of those struggling with addiction for more than 30 years.

Soon after attaining sobriety, Mark began professionally entertaining others with his irreverent and spot-on humor about life, relationships, perceptions, and challenges as someone who grew up in a dysfunctional, traumatic home environment. Before long, his popular comedy performances created national and international demand, and Mark continued to grow his audience.  As of 2019, Mark has performed in all 50 states and 10 foreign countries, and has presented his stand-up comedy for Presidents and other heads of state, world-renowned musicians,  and Fortune 500 companies, from audiences of less than a dozen to more than 20,000 people.

In addition to his work in stand-up comedy, Mark has written and performed his own one-man show off-Broadway, achieving critical acclaim from the New York Times and Chicago Sun Times among many others, and has also appeared on Comedy Central, A&E, CBS and NBC.

From the beginning, Mark performed his stand-up comedy in jails and prisons, addiction treatment centers, homeless shelters, and recovery conferences, and this work helped to cultivate his capacity for working with individuals in early recovery. This work eventually evolved into day-long workshops at leading addiction treatment centers, where Mark works with groups in early recovery, ranging in size from a dozen up to more than a hundred clients in early recovery. Mark's skill at reading and working with the audience has enabled him to help clients identify and hone in on challenges that prevent individuals from achieving their goals, and work to overcome those challenges to long-term recovery.

More recently, Mark continues to perform stand-up comedy at theaters, clubs, and special events worldwide, while also developing materials for professionals.  These tools are designed to assist in using humor to enhance recovery and enable counselors and therapists to more effectively reach their clients and help them to attain and maintain long-term sobriety and recovery. Whether it is his clinical stand-up comedy products ("Humor in Treatment, the 90 minute clinical comedy series that has sold over 5,000 copies, or "Family in Treatment", the six-hour video set of interventions, interactions, psychoeducation, and tools to help families and primary clients more effectively understand each other), his clinical products for professionals ("Recovery 101", a comprehensive curriculum utilizing humor to address the common underlying issues contributing to addiction; "Recovery Bingo", a clinical game that fosters understanding and openness; "Doing Good Group", a video and written guide to more effective group facilitation strategies, injected with humor), or his practical psychoeducational tools (the forthcoming "Shortcuts"), Mark possess a rare gift for identifying challenging issues, helping others to see them, and to learn effective strategies for improving their lives and achieving long-term sobriety and recovery.