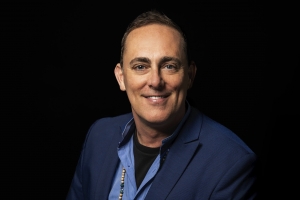 TJ Woodward
Recovery Specialist | Inspirational Speaker | Best-Selling Author
TJ Woodward has spent more than twenty years developing and refining a unique, integrative approach to treatment of addiction and addictive behaviors. He is the founding minister of Agape Bay Area in Oakland, which was the first satellite community of The Agape International Spiritual Center in LA. He was ordained by Dr. Michael Bernard Beckwith and Agape International in 2018.
The Conscious Recovery Method, finally released in 2017, is the culmination of his years of study, personal experience, and work with coaching and ministerial clients. Rooted in the understanding of underlying traumas that interfere with finding and cultivating our whole, perfect 'essential self', Conscious Recovery represents an integration of key elements from singular approaches, presenting a gentle and yet powerful approach to understanding and connecting with the whole self, and learning to let go of the wounds and other factors that get in the way of living full, authentic lives.
TJ's approach to teaching is dynamic, entertaining, and inspiring. His deep compassion and understanding of those struggling with substance use disorders, combined with his gentle approach to exploring the underlying traumas that have led to the addictive behaviors provide a unique lens into understanding the individual and helping him or her to find true healing.
As an addiction treatment consultant, TJ assists programs in incorporating his multifaceted approach to treatment, yielding greater client satisfaction, better client engagement in treatment, and improved outcomes.
His professional trainings for substance use and mental health professionals provide windows into deeper personal understanding, and greater understanding, using the unique tools and techniques that TJ has created and assembled over his years of study and practice.